What is it?
The Remove Empty Lines filter is used to discard any lines where no text can be found. This can help condense a larger text field or help when using line-based searching.
How is it used?
Add Filter > Format & Refine Results > Remove Empty Lines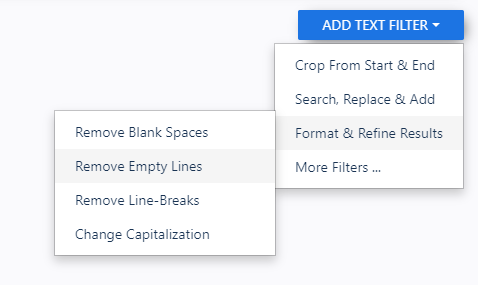 This filter is a single option filter, so all you need to do is add to remove any unwanted empty lines.