What is it?
The Name Column Headers filter is used to specify names for the columns in a tabular output.
How is it used?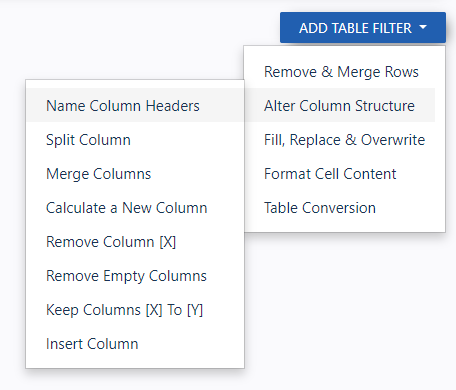 Add Table Filter > Alter Column Structure > Name Column Headers
Once this filter is added, each column will have a text field where the name of your column can be specified.