What is it?
The remove empty columns filter is perfect for clearing up any unwanted columns.
How is it used?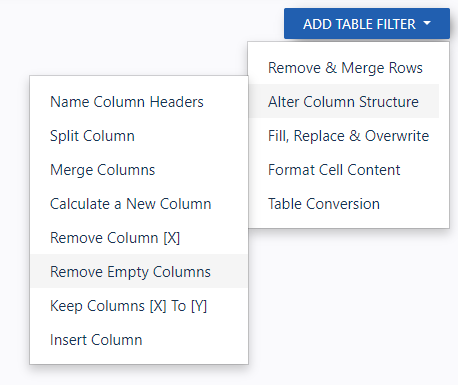 Add Table Filter > Alter Column Structure > Remove Empty Columns
This filter has no additional options and will automatically remove any columns where none of the removes contain data in a given column.