Docparser comes with a native OneDrive integration that gives you the option to automatically bring in your files from a OneDrive folder.
Getting Started
To set up the OneDrive integration, navigate to your parser then click integrations on the left. Choose the OneDrive option then click Add Account on the first drop-down.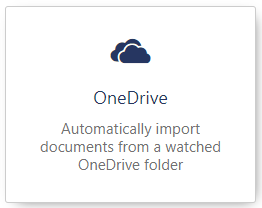 To link your OneDrive account you will need to log in and click Yes on the authorization prompt. Once this is complete you will see your OneDrive account email on the list and a list of the available folders will be sent to Docparser.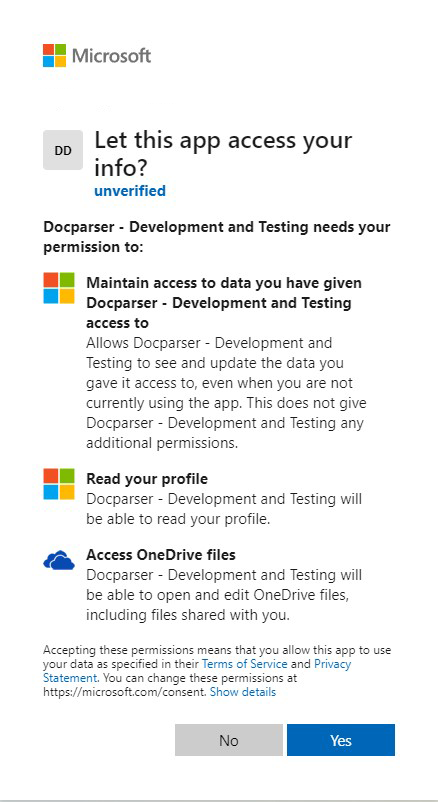 How is it used?
Once set up the OneDrive integration is completely automatic. All you need to do is choose your directory and save the integration. It is recommended that files are deleted as they are brought in for the most efficient setup. Docparser will automatically check for new files every 5-10 minutes and automatically import any files in the designated folder to your account.