What is it?
The search and replace filter is used to replace text either in a standard plain text mode or by using PCRE Regex.
How is it used?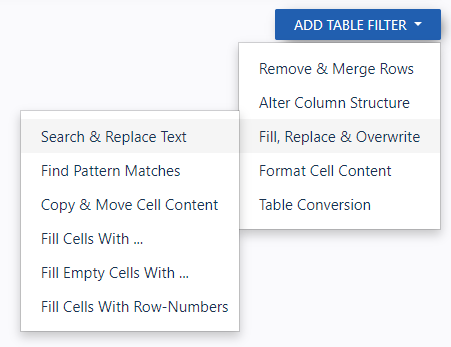 Add Table Filter > Fill, Replace & Overwrite > Search & Replace Text
The search and replace filter is similar to any search and replace field in a text editor, however, the table-based search and replace can be set to a specific column or all columns. To use this filter input the text (or pattern) you would like to find, then leave blank to remove or input a replacement string of text to replace.