What is it?
The Insert Column filter provides the option of adding an additional empty column anywhere in your current output. This can be used multiple times and is a great option for outputs that require a specific column structure.
How is it used?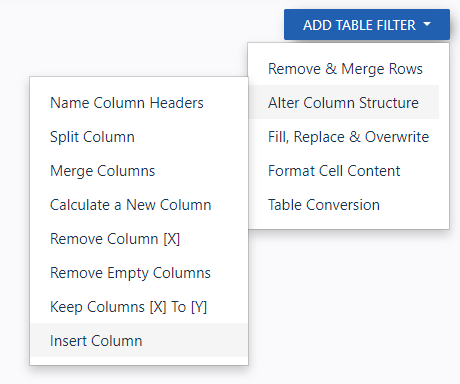 Add Table Filter > Alter Column Structure > Insert Column
Inserting a column can be achieved by adding the filter then choosing from the drop-down the location the new column should be inserted.